Troubleshooting is usually an important part of the incident management process. As such, curating reliable support articles can be a powerful asset. However, creating a comprehensive database can be tricky, even with the help of specialized software.
Fortunately, there are a few user-focused steps you can take to bring your resources to the next level. By writing articles with your visitors in mind, you can leverage your cloud knowledge base software to its fullest potential.
In this article, we'll cover a few reasons you might need cloud knowledge base software. Then we'll take you through three effective knowledge base tips to help you make the most of your support system.
Why You Might Need Cloud Knowledge Base Software
If you work in technology, you're probably familiar with the wide range of possible incidents. From minor hiccups to major issues, service desks have a lot to contend with. Having accessible resources can be so important.
A cloud knowledge base is a highly organized method of managing your library of support information. It can include walkthroughs, informative articles, or case studies of previous incidents.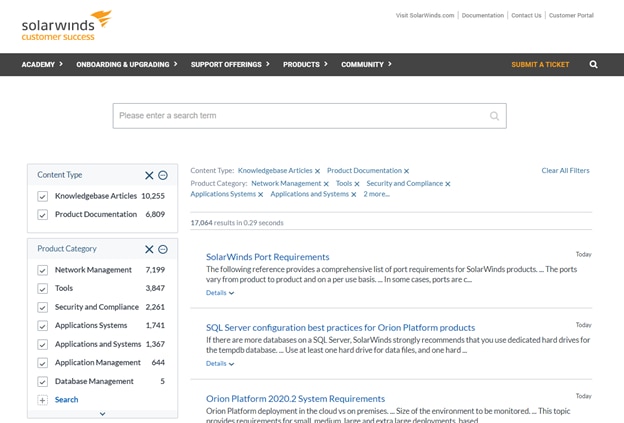 Since all this data is readily available, users don't have to rely on memory or guesswork to solve an issue. They can instead view proven solutions and try them out independently. As such, a knowledge base can lead to fewer frustrated customers and a reduced number of service tickets.
This type of software can also help your technicians. Even experts are unlikely to know the most effective resolution for every issue. Providing your team with a knowledge base can help them process incidents more quickly and confidently.
Finally, there's also a certain benefit to using software that relies on cloud technology. This kind of approach can create more centralized resources available to more people. As such, it can be particularly useful if you have employees who are currently working from home.
How to Use Knowledge Base Software Effectively (3 Key Tips)
To get you started, we've collected a few of the most effective ways to make the most of your software. This knowledge base guide is designed to help you enhance your current system.
1. Make the Articles Easy to Access
A knowledge base exists largely to help people, some of whom may not have advanced technical skills. Therefore, you should make your resources as user-friendly as possible, to increase the number of people who successfully use them.
One powerful way to do this is to prioritize. For example, you can try creating a list of the most important topics you want to cover. This may be based on recent ticket submissions or the most common incidents.
Creating a ranking system like this can help make the most vital information available as quickly as possible. Additionally, you may want to consider posting these articles prominently on your site. This can guide visitors to a solution as soon as they visit your page.
Navigation-forward design can also be essential in the knowledge base itself. Your system is likely to grow more complex as new resources are added. Making it simple for visitors to find the information they need will only become more important.
You can start with a clear, prominent menu. This can inform users of the knowledge base's full offerings. You may also want to consider including an internal search engine.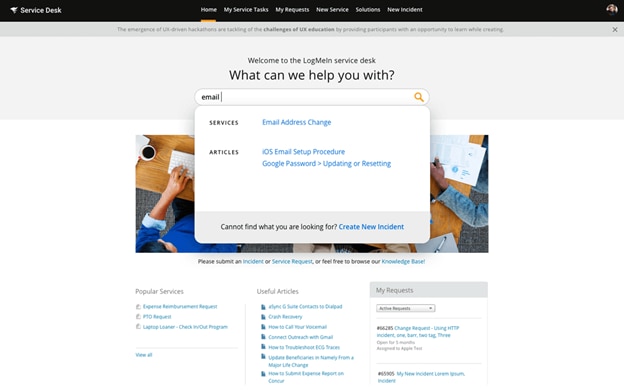 Even users who aren't familiar with your layout will likely be able to find what they need with a search bar. You might want to employ an artificial intelligence (AI) feature as well. Automatic suggestions can guide users to the right support without needing to comb through all your articles.
2. Focus on a Cohesive Format
If your users are accessing a knowledge base, they're likely somewhat stressed. Confusing articles or bad formatting can compound this frustration. To help ease this, standardize the way your articles are laid out.
A cohesive style can provide a sense of familiarity to your visitors. Additionally, those who need to use the knowledge base frequently may be able to do so more quickly if they recognize the layout. This organized approach can also keep your overall knowledge management coordinated.
Designing a template is an excellent way to get started. This can help ensure each resource has the same formatting. You might also want to consider using a style guide. These kinds of reference points can keep the writing in your articles consistent, even between different authors.
For an example of a standardized article, you can see the style of a knowledge base tip from Microsoft.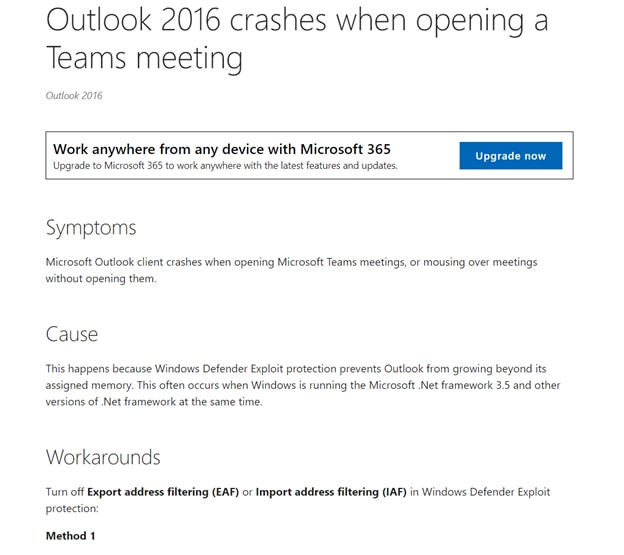 The most important elements—symptoms, cause, and solution—are clearly labeled. By providing this information, you can help users feel informed while also addressing the root of the issue. You might also consider including visuals such as screenshots or instructional videos for further clarity.
You may want to provide suggested articles to help readers find more information if the page they're on doesn't resolve the issue. You might also include a live chat option for trickier issues.
3. Prioritize Serving Your Users' Needs
A cloud knowledge base is usually an evolving resource. New articles may be added as time goes on, and old ones may be phased out. While the content can change, the priority is the same: covering the information your users need.
Try to keep this goal in mind as your resources grow. Otherwise, you could be creating articles your visitors don't need. This can be a waste of your time and resources. Instead, consider ways to collect actionable feedback.
For example, you can accept user feedback in your knowledge base. Even a brief message can give you an idea of how your resources are performing. If you find users are confused by a walkthrough, for example, you can put resources towards simplifying the steps.
Feedback doesn't have to be limited to individual articles. Some issues may not be covered in your knowledge base at all, especially as you're still in the process of building it. You might want to provide a form for users to suggest new content as incidents arise.
Finally, you can also consider using analytics. This can be especially useful if you serve many customers. Consider studying the least-visited articles, validating the resulting data, and eliminating any unnecessary content.
Conclusion
A knowledge base can be a powerful tool. However, tools must be used correctly to obtain the best results. Fortunately, you can make the most of your software by keeping your users' needs a top priority.
In this article, we covered three helpful knowledge base tips:
Focus on ease of access.
Implement a consistent format across the knowledge base.
Consult your users to make sure the resources are successful.