As organizations increasingly rely on IT infrastructure and services to deliver business value to their customers, it's critical to maintain service health and continuously monitor IT systems. Moreover, organizations deal with increasingly complex IT environments with diverse systems and components across computing, networking, and storage. IT incidents can arise no matter how diligently planned and maintained, whether it's an unexpected performance issue or unplanned downtime.
What Is IT Incident Management?
IT incidents impact service delivery and result in unplanned interruptions, leading to negative customer experiences. The goal is to eliminate the impact of IT incidents and normalize services as soon as possible.
IT incident management helps organizations identify, diagnose, and remediate IT incidents. Organizations use incident management tools to streamline, manage, and integrate various tasks and sub-processes involved in IT incident management.
While many incident management solutions are available, they differ in terms of their features and capabilities. As every organization's IT environment and service delivery objectives are different, the key is to implement an incident management software that:
Integrates seamlessly with service operations and existing IT management systems and tools
Collects incident alerts and reports from various sources, including from IT monitoring systems, technical staff, customers, and suppliers
Alerts relevant stakeholders about IT incidents
Assists in remediating issues quickly
Facilitates issue tracking and incident analysis, so IT teams can keep issues from arising again
Reports overall incident management efficiency with relevant performance metrics
This article discusses some of the best incident management solutions in terms of their features and capabilities.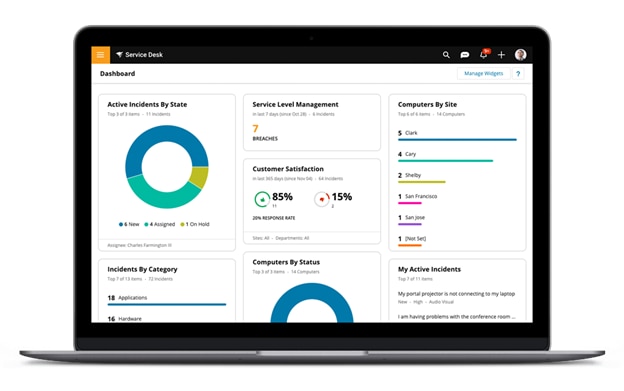 SolarWinds® Service Desk is a comprehensive, ITIL PinkVERIFY certified IT service management solution designed to manage incidents efficiently in a streamlined manner. It can log and manage incident tickets via multiple communication channels, including email, phone, chat, and in person. Moreover, it integrates with a wide variety of IT systems, cloud platforms, and monitoring solutions and features an open REST API to enable custom integrations.
SolarWinds Service Desk helps connect related incident tickets with other incidents, problems, changes, and configuration items. It also helps manage service levels, automate rules to eliminate simple routines and tasks, and route tickets to the right personnel. Moreover, the incident management solution uses automation rules and enables resolution consolidation for tickets from similar incidents or problems.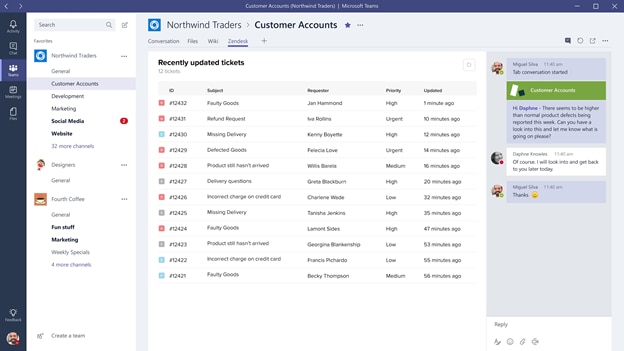 Zendesk is a cloud-based, customer-centric service desk software that enables incident management via ticketing. It helps connect multiple incident tickets to a problem, so IT personnel can focus on solving the problem and respond to all the incident tickets at once. It uses artificial intelligence (AI) to minimize data entry work and collect critical information pertaining to incidents and related issues.
Zendesk can log incident tickets from channels like email, phone, live chat, and social media. It provides a marketplace of third-party apps and integrations.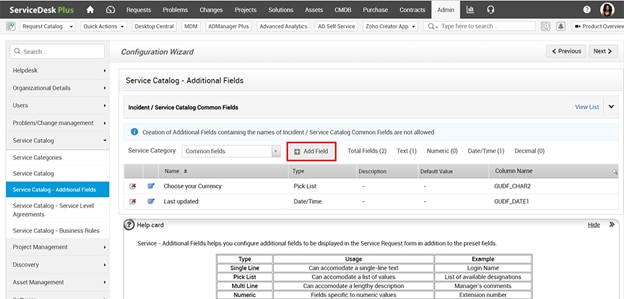 ManageEngine ServiceDesk Plus is an IT service desk software offering ITIL-compatible incident management to help manage the entire incident life cycle. It can create tickets for incidents reported via email and phone calls and provides a self-service portal for end-users to create, manage, and track the progress of the issues they have raised and quickly find more information from the knowledge base.
In addition, ManageEngine ServiceDesk Plus helps create knowledge bases specifically for technicians to help them work on various incidents efficiently. It allows techs to send customized, automated emails to end users to notify them about various stages of the ticket resolution process. It helps define and manage service levels and create escalation paths to inform relevant IT personnel about SLA violations.

SysAid is an IT service management software with comprehensive, ITIL-aligned incident management along with problem and change management. Its CMDB capability helps users understand the impact of changes and the potential of such changes leading to incidents. SysAid offers built-in remote control capabilities, so technicians can deliver hands-on support to end-users or log in to unattended systems to resolve issues remotely.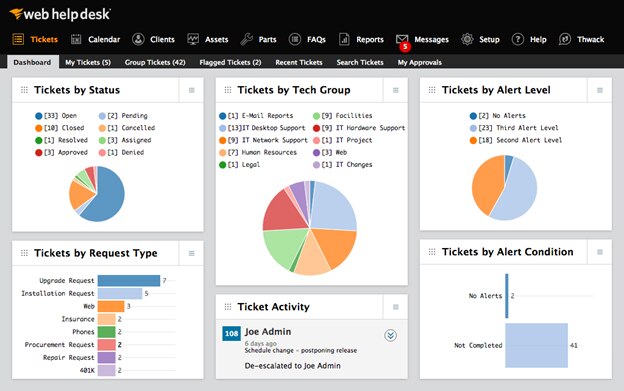 SolarWinds Web Help Desk® is a help desk software focused on on-premises and self-managed help desk deployments. It facilitates incident tracking and helps streamline incident life cycles using automation. It also helps link incident tickets to relevant problem tickets and automates rudimentary tasks, allowing technicians to resolve issues faster.
Web Help Desk is a FIPS 140-2 compatible help desk software. It natively integrates with directory services like Active Directory (AD) and Lightweight Directory Access Protocol (LDAP) and offers out-of-the-box integrations with Microsoft SCCM and Absolute Manage.
Conclusion
IT incidents can arise from anywhere in an organization's IT ecosystems, so it's important to establish a robust IT incident management practice and leverage an IT incident management software that closely integrates with existing IT systems and processes. In my view, SolarWinds Service Desk is one of the best IT incident management software due to its focus on IT service management as a whole, the efficiency it delivers, and multi-language support.