As our workplaces undergo unprecedented changes, service desks continue to play an integral role in enhancing service delivery and remain a significant driver of improving user experience. In simple words, a service desk is a single point of contact to handle communication between the service provider and users for managing service requests and incidents. It aims to enable business processes by providing consistent support to manage critical service operations.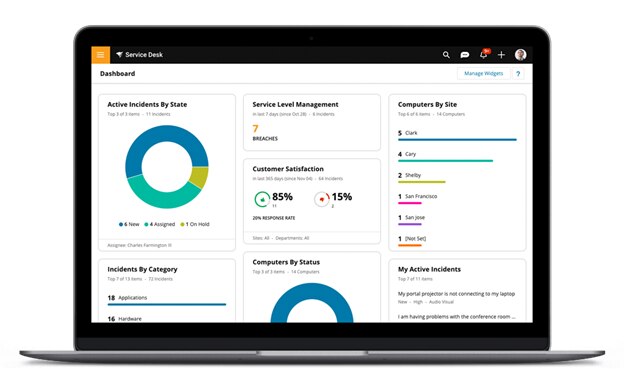 What Is an IT Service Desk?
An IT service desk is an essential part of an organization's IT department, acting as a central point of engagement between an IT team and users. It focuses on IT operations' smooth functioning to ensure IT services adhere to key business objectives. IT service desks are designed to handle routine service-related requests as well as critical service disruptions, planned IT services changes, or system outages. Users register their requests as tickets, and the IT service desks investigate the matter to resolve their concerns through service request fulfillment or incident resolution. Regardless of the nature of service provided, an IT service desk's goal is to play a pivotal role in delivering timely and high-quality service to facilitate seamless business operations.
Why Do Businesses Need a Service Desk?
A service desk is critical to successfully implementing IT service management (ITSM) by standardizing IT processes and enhancing operational efficiency. An IT service desk enables businesses to achieve the following broad objectives:
IT and Business Processes Alignment: Service desks serve as a communication link between IT and other departments to resolve and prevent possible IT glitches and breakdowns that may impact the overall business efficiency.
Establish a Single Source of Truth: Service desks streamline service requests from multiple communication channels into a centralized hub to help businesses seamlessly track, manage, and monitor IT-related service information to deliver a smooth user experience.
Implement Data-driven Decisions: Service desks consolidate the data pertaining to issues, assets, and performance to help businesses quickly analyze and make smarter IT decisions.
Manage Assets and Track Service Performance: Service desks also help IT teams manage assets and align incidents to affected assets for timely and accurate resolution. Tracking multiple service metrics to ensure high service availability becomes hassle-free with service desks.
5 Key Service Desk Features
Regardless of size and type, every modern organization now needs an IT service desk capable of serving a multi-purpose role to support and manage an array of technology-enabled business operations. Let's look at five must-have service desk features.
IT Asset Management
The term "IT assets" encompasses hardware such as desktop computers, laptops, mobile devices, printers, virtual machines, software systems, licenses, and downloads. Service desks must implement effective IT asset management (ITAM) to ensure every IT asset operating within the system is automatically tracked, discovered, and monitored for usage and vulnerabilities. Service desk platforms with integrated ITAM help organizations optimize asset utilization by proactively managing the IT asset lifecycle and minimizing the total cost of ownership. Smart service desks enable comprehensive asset management to help companies maintain license compliance and avoid incidents by ensuring each software component functions correctly and adheres to its use contract.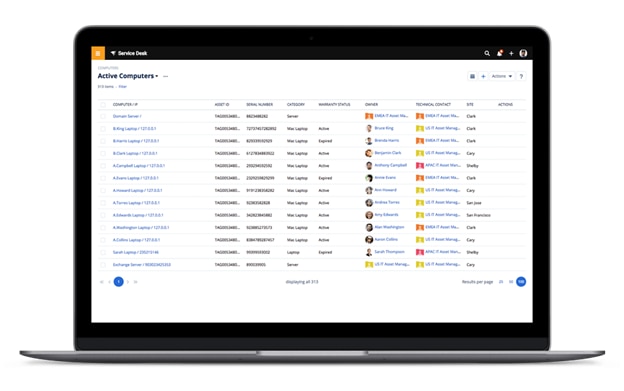 Ticket Management
A dynamic IT service desk enables automatic ticket prioritization and assignment based on the standard business rules set by an organization. The service desk team saves time when service requests are automatically assigned to the most suitable service agent based on priority, category, and other relevant criteria. A centralized service desk platform streamlines incoming tickets raised through different channels at a single location to easily keep track of the service levels and ensure a faster resolution. A robust service desk must also provide self-service capabilities to simplify ticket management and enhance the end-user experience. A self-service ticketing portal allows users to perform multiple tasks, such as logging tickets, checking ticket status, resolving minor issues by referring to FAQs, and more.
SLA Management
Service level agreement (SLA) management is needed to ensure timely service delivery and quick incident resolution. Service desks with integrated SLA management capabilities automatically monitor, measure, and report the level of IT service delivery to pinpoint SLA violations and initiate prompt corrective actions. Intelligent service desk solutions allow organizations to create and configure multiple custom SLAs to evaluate the IT team's performance instantly. Built-in metrics help easily track and assess service desk performance against each SLA to ensure proactive improvement. With integrated SLA management, the IT team also gets a visual cue for SLA violations to provide a real-time response to escalated tickets.
Knowledge Base
A comprehensive knowledge base is imperative for maintaining service desk efficiency and productivity. It helps empower agents with the necessary resources to handle smaller and common IT issues. A complete database of relevant information and frequently asked questions (FAQs) promotes self-service and faster incident resolution. IT teams can spend less time handling tickets about simple file or password issues with an accurate knowledge base and spend their valuable time managing crucial issues with higher priority. It helps minimize the total number of tickets registered at the IT service desk by offering immediate solutions for recurring problems to end users and eventually improving the IT team's productivity.
Service Catalog
A service catalog is a centralized location that lists various available services. It serves as an IT services directory for end users and provides relevant information about SLAs, multi-stage approvals, associated operational costs, and more. An IT service catalog also allows users to raise tickets by filling a form that collects relevant information directly at the time of ticket creation to avoid unnecessary service delays. A smart IT service desk with an integrated service catalog helps ensure easy access to services and a user-friendly experience by streamlining workflows and allowing automatic configuration of approvals, SLAs, and notifications every time a service request is raised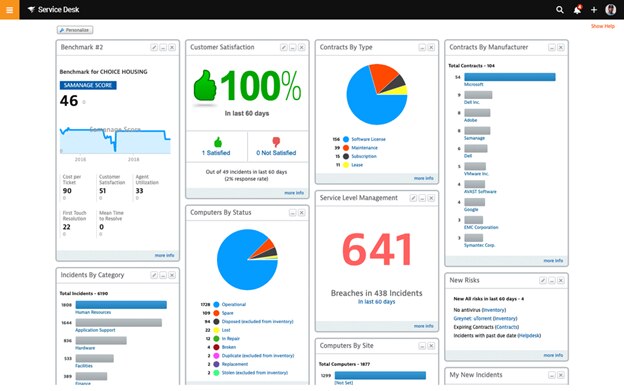 Select the Right Service Desk Software
Service desks are an indispensable part of modern organizations to ensure successful IT service management, and intelligent service desk software is necessary to enhance end-to-end service operations. As each organization is unique, it becomes imperative to choose the right service desk solution aligned with specific business needs. SolarWinds® Service Desk is one such modern ITSM solution designed to help organizations build a service desk suited to their business requirements.
SolarWinds Service Desk is a smart, intuitive, and user-centric IT service desk built to help businesses ensure 360-degree IT service management to monitor and control their IT services. It helps accelerate the IT service desk's productivity, minimize disruptions, and maximize return on investment (ROI) through an array of capabilities, including incident management, fully integrated IT asset management, employee service portal, knowledge base, and more. Try SolarWinds Service Desk free for 30 days to witness how it helps your organization optimize its IT service management.