Reporting is an essential IT service management (ITSM) practice. It helps organizations identify customer satisfaction levels, training requirements, and problematic areas hampering the quality of support services. As these reports include a huge amount of metrics related to data trends, ticket volume, change success rate, first call resolution rate, and response time, it can be difficult for teams to understand, analyze, and interpret these metrics simultaneously. This is where a help desk reporting tool can help.
What Is Help Desk Reporting Software?
Help desk reporting software is an advanced and analytical solution providing a graphical representation of business-critical data and a summary of targeted key performance indicators (KPIs) crucial for determining the failure and success of the customer support system. Moreover, a comprehensive reporting tool can discover bottlenecks and compare service-level expectations with real-world results to continuously set the customer service bar higher over time.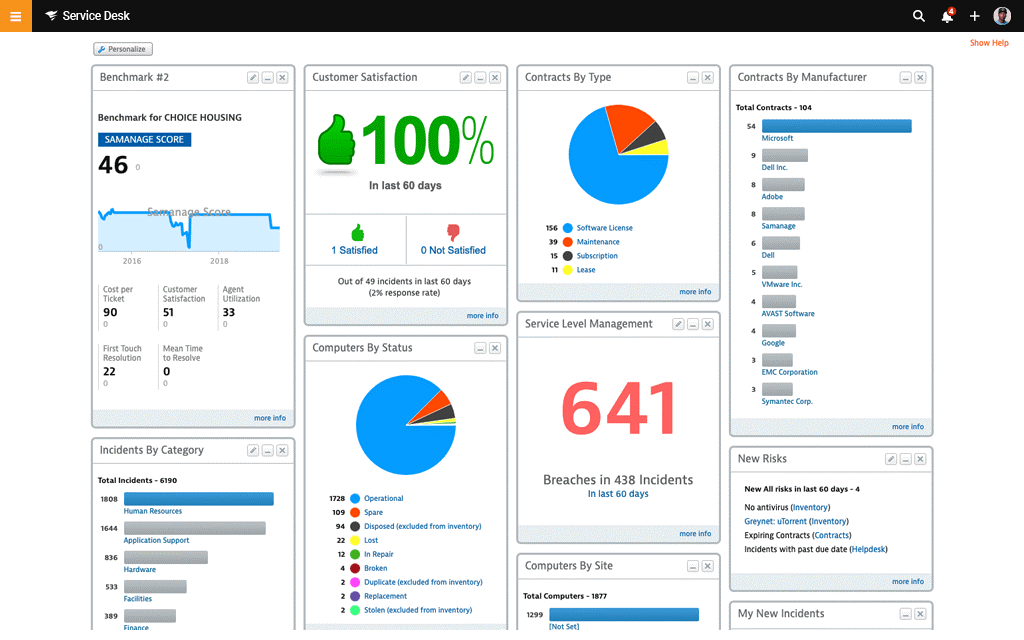 In addition to incorporating a reporting tool, organizations must follow certain best practices to deliver exceptional service while maximizing productivity.
Help Desk Reporting Best Practices
Exclude Outliers
Outliers are data records differing significantly from other data values and showing more than one characteristic. They can show anomalies in the reports obtained from analytical systems. Larger data sets are more prone to outliers, and it's important to understand what outliers indicate and how to analyze them. If outliers appear consistently, it can indicate an issue needing proper screening and a plan of action. New outliers must be investigated before taking any course of action.
Focus on Relevant Metrics
ITSM tools generate dozens of metrics related to customer experience, ticket resolution issues, response time, and more. Monitoring, managing, and analyzing them to find out the relevant data at a given time can be challenging. It can distract teams or support agents from achieving their targets, so it's important to look for relevant information capable of adding value to the organization's goals.
Add Data Visualizations
Data visualizations help you observe the fractional difference between emerging trends, including trend directions and their overall strength. Graphical representations of data also help you identify patterns, find errors, and take quick actions. Visual elements such as graphs, charts, and dashboards organize information into engaging representations you can more easily grasp, understand, and monitor.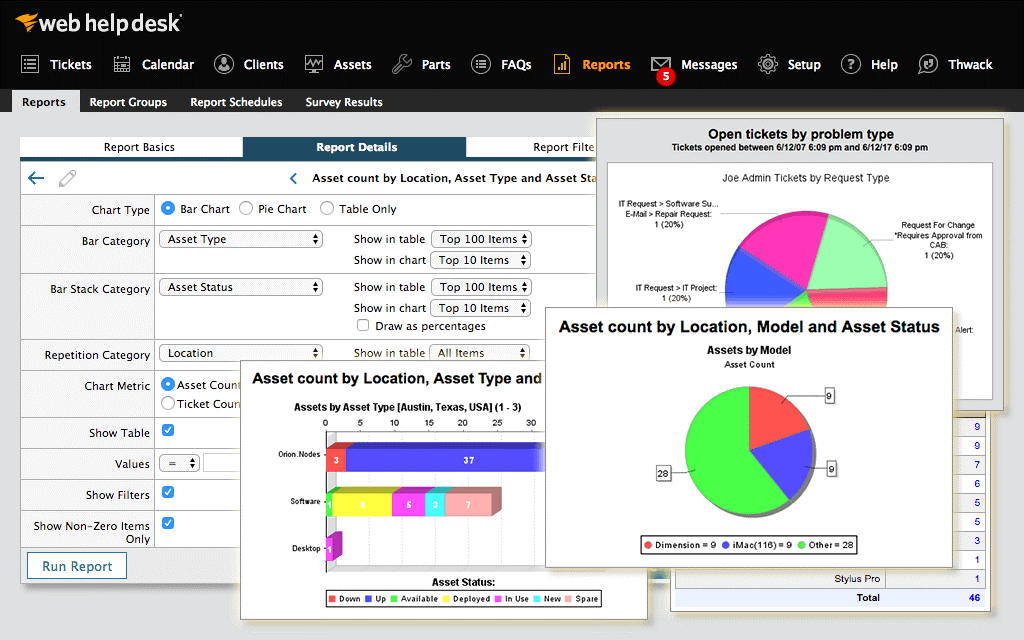 Encourage Transparency
Another way to improve customer support is to encourage transparency. Encourage employees to take ownership of customer experiences, give them crucial information so they can be actionable, provide them support to thrive, and allow open communication with other team members regarding the organization's objectives. Additionally, enable support executives to send targeted reports adding more value to stakeholders.
Use Real-Time Reporting
Advanced help desk reporting tools help agents understand actual business performance. These tools provide real-time statistics or KPIs to help you maximize the efficiency and usefulness of the reporting. Analyzing real-time statistics helps agents stay updated and make high-level decisions to strengthen business processes.
Perform Customer Satisfaction Surveys
Organizations must perform customer satisfaction surveys often. This not only helps them understand customers' experiences and their entire query-resolution journeys but enables teams to find hidden issues in the system. Hidden issues may include a faulty help-desk solution, an agent's performance, and so on.
Customer surveys are invaluable, as they provide rare insights into the end-user journey. Help desk reports must include survey results for better evaluation of agent performance and customer support operations.
Offer a Self-Service Portal and Knowledge Base
Self-service portals and knowledge bases are effective ways to improve help desk reporting and allow end users to find solutions themselves. Self-service portals enable end users to create their own tickets and track their progress. This not only eliminates the need to connect to the support agents but saves the agents time.
The next step is providing end users with a knowledge base. A well-structured knowledge base stores crucial information about the business's frequently asked questions and their solutions, allowing end users to solve their queries themselves. This helps agents save time they'd normally spend resolving simple and common end-user queries.
Incorporate Reporting Software
Incorporating help desk software is one of the most effective ways to analyze overall support services. Such tools are capable of generating various reports, such as employee performance reports, customer survey reports, and IT asset reports, depending on your requirements.
Using these robust tools, organizations can view real-time billing data, track support needs, and spot and fix potential issues. They can also collect end-user survey results and display them in a graphical representation to identify potential bottlenecks. Help desk reporting tools include centralized dashboards providing an overall view of data related to support services, enabling teams to make informed decisions.
Conclusion
With countless help desk metrics—from employee performance to average handling time—it isn't easy to effectively monitor individual metrics. Including actionable insights into help desk reports highlights statistically significant trends and data points like sentiment analysis. Additionally, scheduling reports on a recurring basis is one of the best practices you can implement to improve help desk services. This helps you provide real-time results and review the overall progress of the support team.
Organizations must follow the above highlighted best practices to not only improve quality of service but save agents time they can use to perform business-critical tasks.