Help desk software is critical to any business that provides support services. Without such a solution, your employees won't be able to close tickets efficiently or track customer satisfaction. Ultimately, this can lead to you losing some of your best customers.
Help desk software can be one of your most powerful tools for increasing customer retention. By providing your employees with the software solutions they need to tackle help requests and solve incidents more efficiently, you can keep customers happy and help ensure they continue using your services.
In this article, we'll discuss the value of help desk software and how it can benefit your business.
The Value of Help Desk Software
If you receive support requests from customers regularly, then you can benefit from a help desk solution. A lot of businesses simply set up dedicated support emails, but that's not a scalable solution for several reasons:
It doesn't include collaboration tools
Customers can't rate interactions with support agents
It's difficult to see which support requests are still unresolved
Help desk software often provides you with multiple channels to receive support requests. All those tickets go into a central queue where they're assigned to specific agents.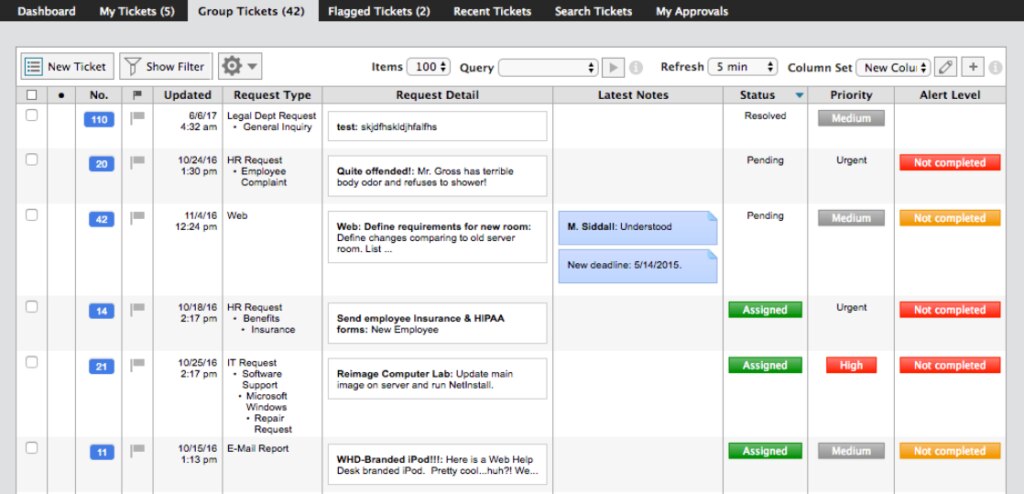 Providing each agent with their own dashboard where they can see which requests are assigned to them can be invaluable. Agents can jump from one ticket to another, answering customers' questions, providing solutions, and closing requests once they're resolved.
However, a centralized ticket dashboard isn't the only benefit of using help desk software. This type of solution can also benefit customer-facing businesses.
3 Key Benefits of Using Help Desk Software
What benefits you gain from your help desk software will depend on the platform you choose. However, if you opt for a highly rated solution, you should be able to reap all the upsides we'll discuss below.
1. Help Desk Software Can Collect Customer Feedback
Most modern help desk solutions enable customers to rate their interactions with support agents. Over time, the aggregate of customer ratings can give you an idea of how effective each agent is.
If you aren't aware of how your support team is performing, you can't make strides to help them improve. Implementing retraining for agents who are struggling can not only enable them to do a better job, but also reflects well on your business. Customers who have a positive experience will be more likely to recommend your products or services to others and to continue using them themselves.
In some cases, help desk software will enable customers to leave more in-depth reviews about their interactions with support agents when discussing a ticket. This information can let you know if your agents are knowledgeable and if there are any areas of their performance they might need to improve.
There are several ways to collect customer feedback, such as live chat or survey emails.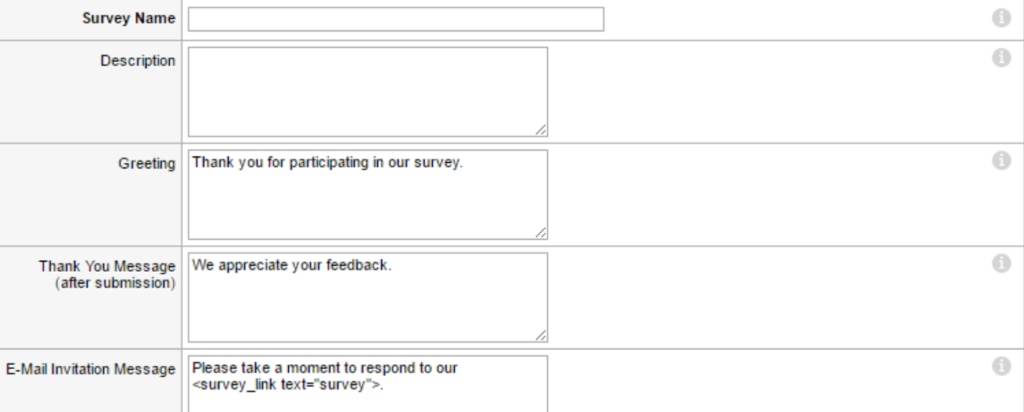 Which feedback collection methods you have access to will vary depending on your help desk solution. However, the software you use should offer at least one option for collecting the data.
2. You Can Spot Problems With Your Products and Services More Easily
Identifying recurring technical issues with your products or services can be a challenge if you don't have access to a support request database. A help desk solution can provide you with a comprehensive overview of all the tickets customers have submitted recently. If your agents see recurring issues, they can flag those problems, so managers can address them.
Ideally, your help desk software will also provide personalized periodic reports. These documents should include detailed breakdowns of the types of technical issues your agents have run into for a specified period of time.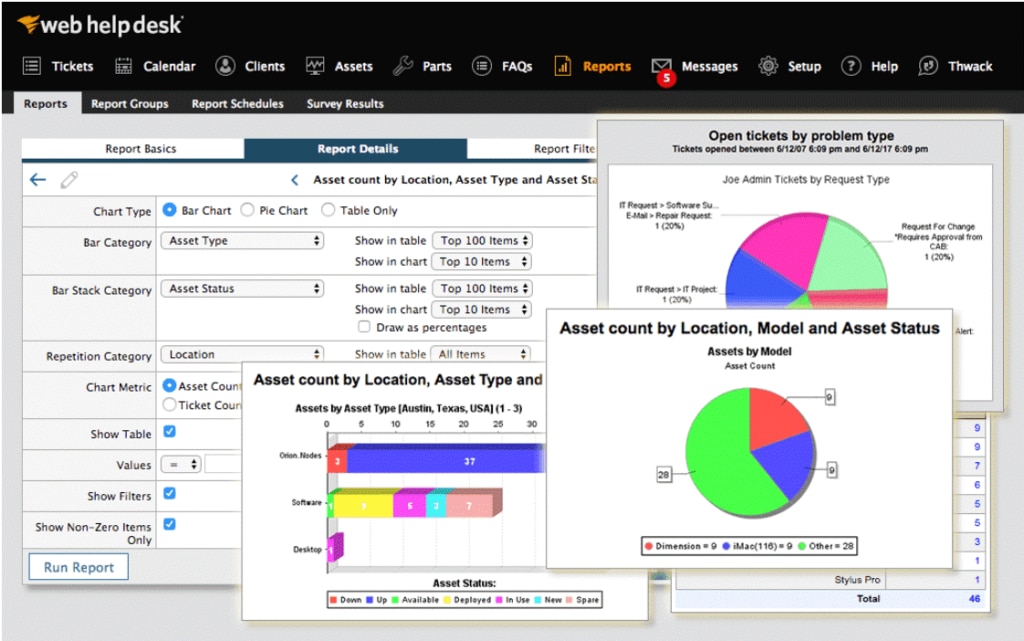 Even if your agents miss problematic trends with your products or services, they can be easier to spot when you have access to large amounts of data and visual representations of it. For example, a simple graph of open tickets by category can help you see which areas of your business are leading to most of your tickets.
3. It Can Help You Build a Public Knowledge Base
One of the best ways to reduce the number of incoming support tickets your agents have to deal with is by setting up a public knowledge base. This is a collection of articles that provide solutions to the most common technical issues customers might run into, so they can access this information on their own.
If your agents are dealing with similar support requests over and over, it points to two problems within your business:
There's a technical defect with your products or services, and you need to resolve it.
You're failing to provide documentation on how customers can solve those problems on their own.
A knowledge base empowers customers who like to troubleshoot problems on their own to do so. Even the most comprehensive knowledge base won't do away with all tickets, but it should reduce them considerably if you include clear instructions.
Help desk software should include features to help you build a public knowledge base, such as taking a ticket and transforming it into an entry. Moreover, agents should be able to collaborate on documentation and update content as they find new solutions or technical problems are phased out.
Even if customers don't consult the knowledge base before contacting you, agents can reply to repeat requests with links to the entries clients need to read. In this scenario, you can drastically reduce the time it takes to close a ticket.
Conclusion
Help desk software is essential if you want to provide a high-quality customer experience. By giving support agents the tools they need to tackle requests, you can keep your clients happy. Satisfied customers are more likely to keep purchasing your products and services, which makes help desk software invaluable.
If you're still on the fence about using a help desk solution, let's recap some of the other benefits it can offer you:
A help desk solution can enable you to collect customer feedback and identify agents who are struggling to carry out their tasks.
You can spot problems with your products and services by reviewing ticket reports to see which areas produce the most issues for customers.
It will help you build a public knowledge base, so customers can resolve their own problems without opening excessive tickets.